Three Shakespeare poems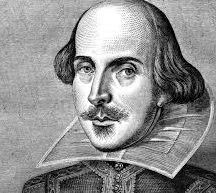 The Fist Of Fame
(On reading a theory accounting for Shakespeare's shaky last signatures)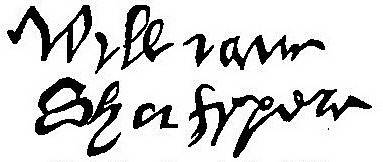 Say, five out of ten marks for spelling?
Stratford Grammar School script? Not the latest −
But the lines his pen scrawled are compelling
And esteemed among some of our greatest.

People read them and act them and quote them;
They are pointed or poignant or ballsy.
Sad to think of the hand that once wrote them
Succumbing to scrivener's palsy.


Poacher Into Poet

Sweet swan of Avon? Did Ben Jonson's praise
Of Shakespeare leave some readers chuckling
Since fame and wealth had followed Stratford days
As poor provincial ugly duckling?


W.S. Vincit Omnia

400 years ago? Salute the name!
Time's proved it truly no mean stayer
Perhaps because, in his time's theatre game,
He was both Gentleman and Player.

Jerome Betts


If you have any comments on these poems, Jerome Betts would be pleased to hear from you.