Kokeshi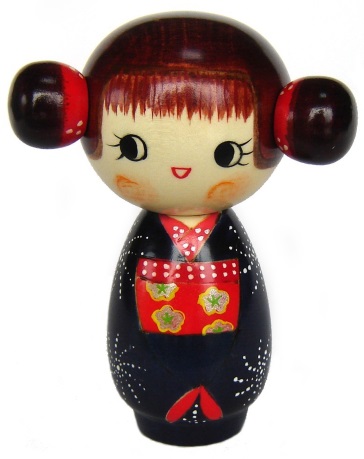 A kokeshi doll
I am the gaijin
on the outside looking in,
you, intrigued by me,
see what you want to see-
a tall nose, a little face, a doll
to look at, but never embrace,
a doll you'd carve
as a kokeshi.
Against a drop of gold
I'd stand out,
wooden
and fixed in glass,
never to pass
to your world.
You'd box
my flamboyancy,
stare at me
all day:
your international
accessory.

Alexandra Corrin-Tachibana

If you have any thoughts on this poem, Alexandra Corrin-Tachibana would be pleased to hear them.