The Day We Lifted the Lino

And so my landlord said to me:
'I'd thought I would replace the
flooring in your room.'
'Great,' I said, before appreciating
I was tasked with wrenching up the old stuff.

The carpet was first. I ran a Stanley.
Some of it could be pulled apart by hand,
it was that thin. Some became powder by touch.
The sandy aftermath I swept into a dustpan.

And then the lino. I Stanleyed that as well.
Emancipated eight foot strips, brittle,
discoloured, though some sections
maintained their original pliability.
And then this whole I scoured to squares
that would perfectly fit into the bin outside.

The work was heating.
I peeled layers and rolled up sleeves.
And then beneath the lino
a coating of paper, like the blotting sort.
It could be ripped by hand.
Ancient fibrous stuff.

Finally the layer upon the floorboards.
Newspaper. The Times, The Daily Times,
The Mirror, and The Daily Sketch. Dates?
Variously May, June, July, and August
nineteen sixty-three.

I clawed it all up with my nails and
deposited the huge slightly yellowed
flakes into the recycle bin.
Goodbye, nineteen sixty-three.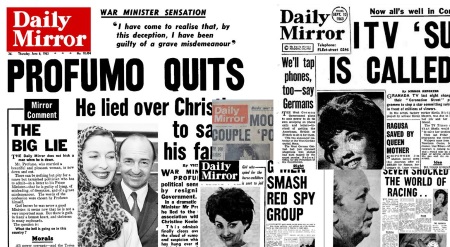 Jeremy Punter

If you have any thoughts on this poem, Jeremy Punter would be pleased to hear them.