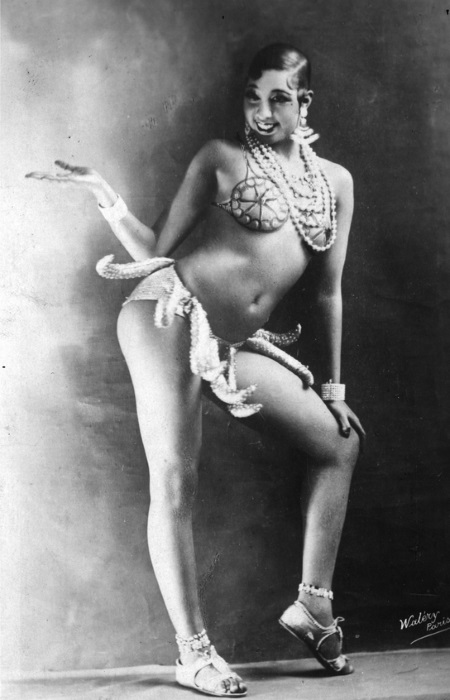 Josephine Baker

With nothing more than a pink
flamingo feather to hide her silky form,
she'd move as if to some distant rhythm
only she could hear, throw shapes
that caught Picasso's eye.

Krug-toasted jazz-age queen,
hair pressed to flat curls, emerald cuffs
round her wrists; a leashed cheetah
escorting her down the
Champs-Élysées
to complement her big cat style.

An ocean away from hunger
on the streets of East St. Louis,
the laundry girl with scalded hands, sacked
for mixing darks with whites.

Josephine Baker ( 1906 - 1975 ) was a celebrated performer of French Revue

Stephen Bone

If you have any thoughts on this poem, Stephen Bone would be pleased to hear them.