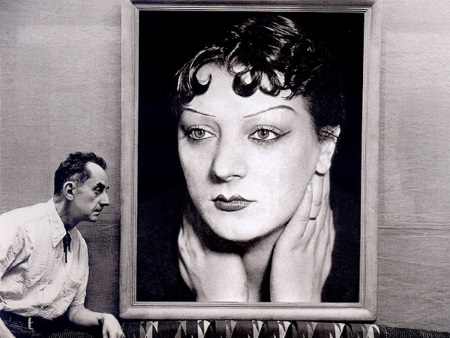 Kiki de Montparnasse

Darling of the boudoir card. A violin
for Man Ray's bow, who found music
in her curves, though she danced to no one's tune.

An onion, a heel of bread, flagon of wine is all I need,
her famous cry across zinc topped bars,
the green fairy glowing in her bottle.

Streetwise 'it' girl of Montparnasse
before liquor, lines of dust took her
for all she had. Yet still

she found in life a celebration, lived out
what remained with the quick flare and fade
of the daylily that bears her name.

Kiki de Montparnasse ( 1901 - 1953 ) was the professional name of Alice
Prin, primarily know as Man Ray's model and lover


Stephen Bone

If you have any thoughts on this poem, Stephen Bone would be pleased to hear them.