Declassified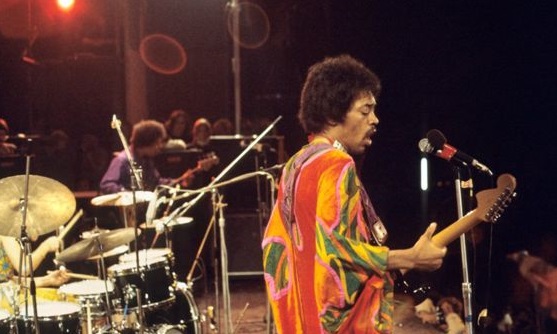 Saturday evening, we imbibe nostalgia,
watching vintage Top of the Pops where bands with
gender-shifting costumes and up-to-mischief kohled eyes,
evoke Oh I remember them... Suddenly a secret,
kept from your late mum all these years, is declassified.

Bike shed, between drags, you boys chewed over
Radio Caroline's announcement; UK's own Woodstock
with a fantasy rock line up. Their choric Oh, Fuck
at being indentured to mock O-levels. But you,
under cover of a weekend camping with a mate,
left cramming school chums and trained it to Portsmouth.
Handicapped by looking more than teenager,
you outwitted, no unaccompanied minors on ferry
by tagging onto a Brady Bunch family off to Butlins;
whilst you, boy scout prepared with tinned food, primus, tent
made your way to the 1970 Isle of Wight Rock festival.

I shake my head as yet another priceless memory is unlocked
from your past's safety deposit box.
My teenage years tethered to mum, I am greedy for details-
Only one stage so acts Lilliputian figures,
but a battalion of Marshall amps boomed around the field
where makeshift tents were thrown up like a refugee camp.
The Who, The Move, T Rex…
And then, you hold up your memory's Star of India,
Hendrix of course; early hours of the morning,
trade mark purple hat, flower power shirt, hussar waistcoat,
making the other bands look bottom of the bill,
just days off joining the 27 club.
So whilst the rest of us can only goggle at grainy TV footage,
you bear witness that his playing was something else…

At the festival, you worked out your life's equation;
(desire + action + luck) = adventure.
Two years on with A-levels stuffed in your back pocket
passed prodigy-early, you sloughed off school;
leaving mates, who had parked their dreams with a sigh,
still swotting towards jobs in banks, civil service, sales …

Fiona Sinclair


If you have any thoughts on this poem, Fiona Sinclair would be pleased to hear them.