Mistinguett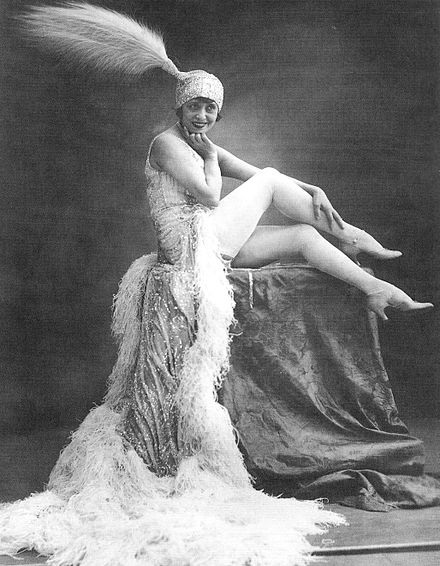 No shrinking violet,
she soon bloomed from flower seller
to queen of the Paris night. Egret plumed,
sewn into a galaxy of sequins, she was born
to make a staircase descent.

Sold an easy-going charm,
behind a wheel or cradling a marmoset;
kept well sheathed her sharp tongue, blocked
with a smile the lava flow of her temper.

Caused jaws to drop at the string of noughts,
to be stumped up, on any spoiling of her legs.
Fought back fat and age with a strict regime, meagre diet,
a glutton only for applause.

Stephen Bone

Mistinguett ( 1875 - 1956 ) was the stage name of Jeanne Florentine Bourgeois.


If you have any thoughts on this poem, Stephen Bone would be pleased to hear them.