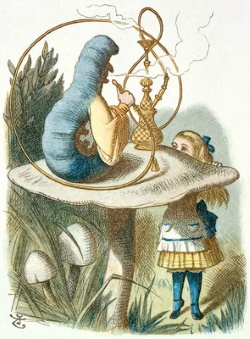 Synopsis

Whimsically, mimsically,
Alice in Wonderland
meets, on the fanciful
journey she takes,

curious creatures who
anthropomorphically
question reality,
then she awakes.

Milestone

Hickory dickory
Doctor R. Bannister,
speedy neurologist,
raced with the clock,

running a mile that was
unprecedentedly
under four minutes by
nearly a tock.

Alex Steelsmith

If you have any thoughts on these double-dactyls, Alex Steelsmith
would be pleased to hear them.