Notes: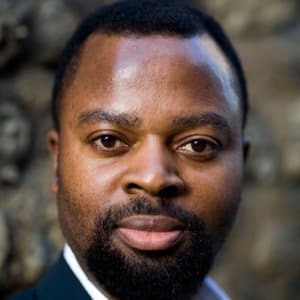 Ben Okri

Ben Okri's piece, "Obsession", begins: "I've got to do something amazing or die." And ends: "I will defy death with my secret eyes." It is the third part of the five-part "Dramatic Moments in the Encounter between Picasso and African Art" in his collection of poetic essays, A Time for New Dreams (2011).
While performing the song in its early stages, I sang "silver" instead of "secret". This inspired me to use "silver" elsewhere. I then noted that Ben Okri's parents' names were Silver and Grace, which prompted me to include his mother's name as well. I later found an interview with him by Kate Kellaway where she writes: "What Okri loves is his parents' names together. … They came from different tribes (Grace from a royal Igbo line, Silver, a democrat, from the Urhobo people). … He asks: 'What is it with all these boundaries? That got cracked before my birth by Mum and Dad.'" In another interview, by John Hind, he says: "I talk about my parents in the present tense, because that's what your parents remain." The "something amazing" can be taken as a reference to "grace".
Ben Okri was down and out in London around 1980, five years before I was. He describes this period as "very, very important" to his work. It was for me too. It was here I began to write poems and songs.
I did go to Italy the following spring. I met my wife, a Danish writer, in Perugia in May 1986. I didn't go to Rome after all. Instead I settled in Denmark. My father did finance my trip, not because he approved of my venture, but because he had already set up a trust fund for me. He has a big hand in my love of words and music. He was a great speaker, had a good singing voice, and sang hymns at the piano. Quite a humorist, a party trick of his was playing the recorder with his nose. He also enjoyed solving cryptic crossword puzzles.
Ben Okri will be 60 on 15th March 2019, the day my mother, a painter and opera fan, will be 85. Both live in London. The names of both my mother (Anne) and my wife (Ann) mean 'grace'.
I was in the audience when Ben Okri read his "Obsession" at the Edinburgh International Book Festival in 2012. Later he signed my copy of A Time for New Dreams for me with the following dedication:

To Duncan,
to music
to leap
to dance
to joy –

stay amazing

(Signed) Ben Okri
21 – 8 – 12
Edin

Serendipitously, the letters and digits add up to 60.